The drilling was supposed to start Wednesday morning at 9. I figured maybe 1030. About 1 I txted and called. Nothing. Thursday nothing. Ok, so Friday was the Typhoon and I didn't expect him then. He showed up yesterday morning while I was out with some equipment and said they'd be back at 1. Ha Back at about 245 to start setting up. Driller said this is the small unit good for maybe 60 ft although he has 80 feet of drill here. Says the big one is on a job and will be here next week to go on. Hmmmmmm
This is the winch unit. Just a metal spool with 2 belts to the motor at left. I think he said 5 HP. The pole on the right is a section of drill. There was a gate there and bamboo fence to it but Yolanda took that out. The little shack in the background is my neighbor's to the left and was being scrapped. The storm helped that along some. The concrete post to the left of that is my power pole I built 2 years ago to bring power to our house. The wires run from there underground in GI pipe directly to the guy red shorts, then turns to your right.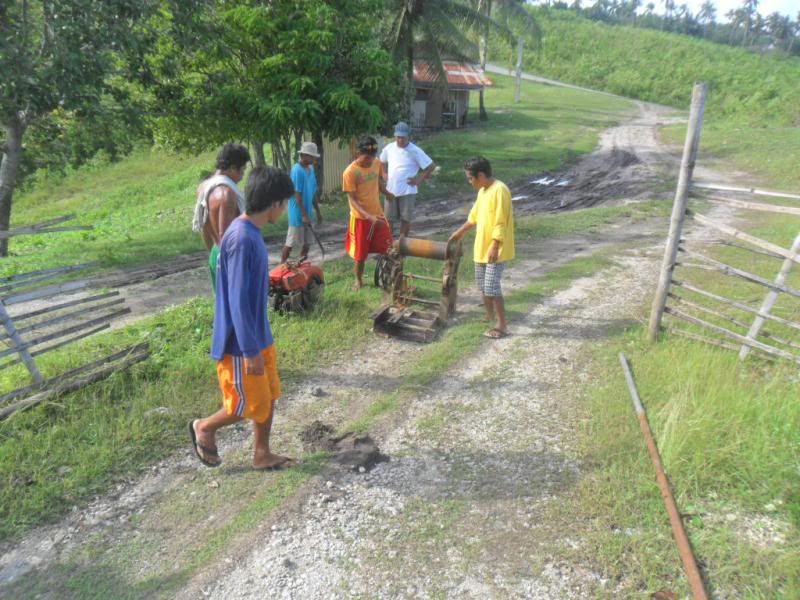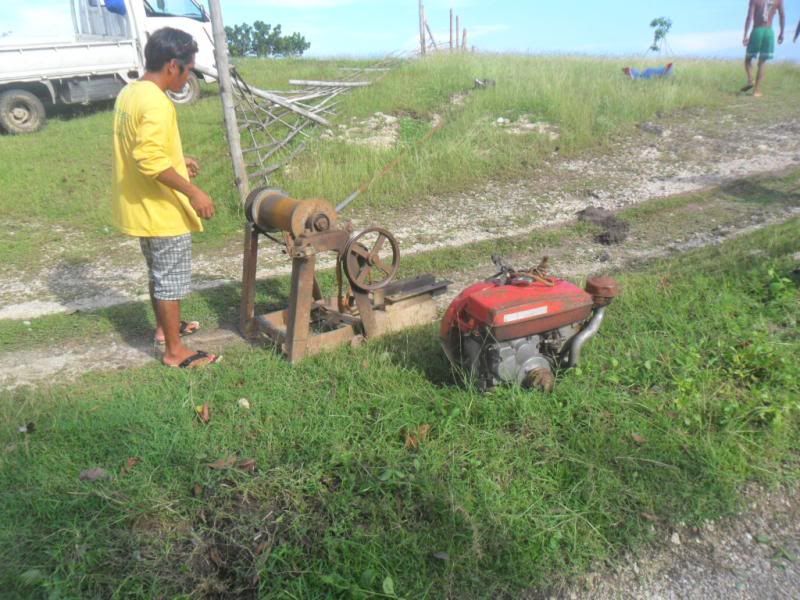 The pulley frame is connected to the motor frame and staked down, then a guy climbed up to put the big rope through the pulley.
The hole is started but hand with a spud bar and hand shovel.
Water is poured in the hole as they drill and also on the rope at the winch.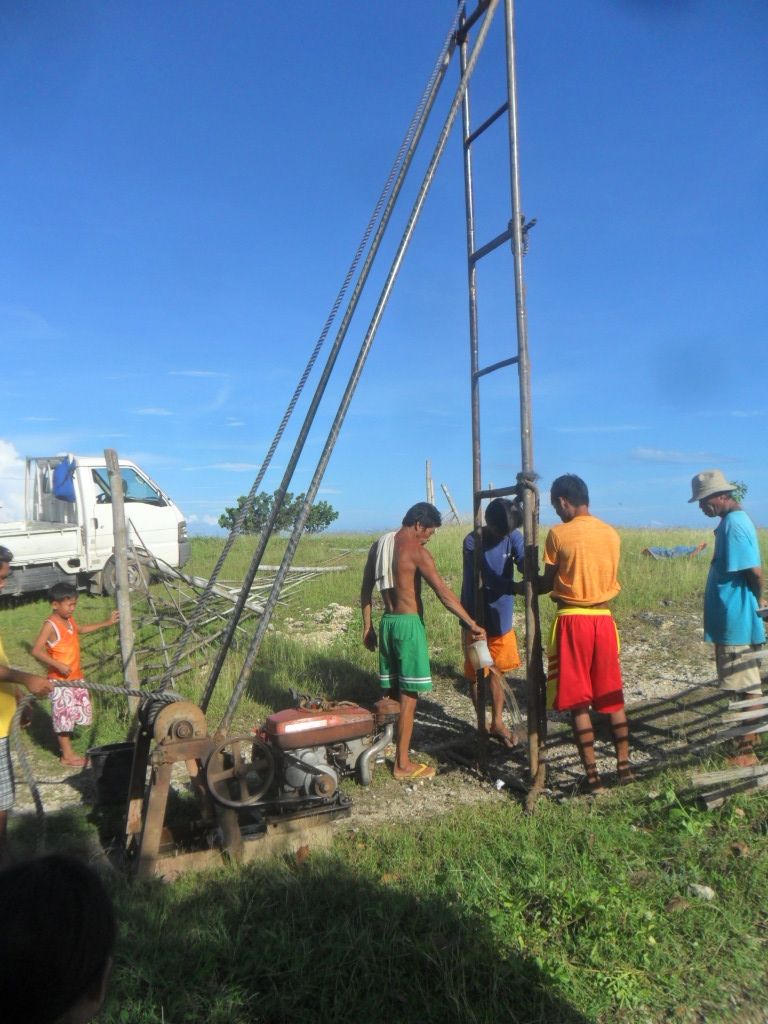 Basically it works like a giant spud bar. The guy on the left pulls the rope which binds on the winch and pulls the drill up. Then he releases tension on the rope and the drill drops into the hole aided by the one or two guys throwing the drill down the hole. Simple but effective.
About quitting time, the one guy is now throwing the drill down squatting. The bit section is about ten feet. They have 3 20ft sections of drill (pipe) here and a 10ft section. I imagine tomorrow (if they come) they will add the 10ft section and go on. When that is done they'll take the 10ft off and add 20 and continue in that manner until the motor can no longer raise the drill to go deeper.